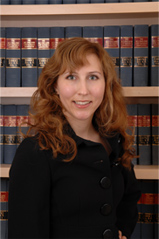 Melanie Amm
Prior to attending law school, Melanie obtained an Honours Bachelor of Science degree from the University of Toronto and then obtained her law degree from Queen's University in 2002. Melanie was called to the Bar of the Law Society of Upper Canada in 2003.
Since that time, Melanie has practised in the areas of insurance defence and personal injury litigation as well as assisting a large multi-national law firm with several commercial litigation projects.
Melanie began working with Christopher Hluchan & Associates in 2007 and, since that time, has focused on professional liability litigation and research.

Contact Information